Home
Attribute Navigator & Model Integration Tool
Combine Attribute Navigator with Model Integration Tool to get even more precise conclusions.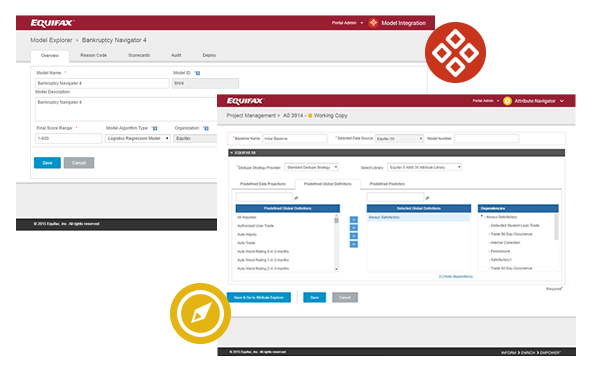 Fraud Management Tool
Simple, customizable fraud detection strategies with sophisticated results...flexible, powerful, designed and built by Equifax.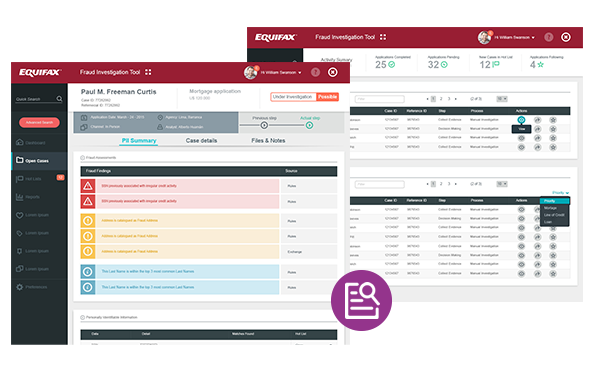 v2.1.14
Important - Read carefully
The private Web site you are about to enter, its contents, and all information obtainable through the site (together, the 'Site') are made available to authorized users ('Customer') as part of the InterConnect service offered by Equifax Technology Solutions LLC. The Site contains proprietary and confidential information of Equifax Technology Solutions LLC and other affiliates of Equifax Inc. (together,'Equifax'). Access to and use of the Site is governed by the applicable InterConnect Agreements between Customer and Equifax Technology Solutions LLC. Anyone accessing or using the Site illegally or without proper authorization may be subject to civil and criminal liability. Your use of the Site must comply with all applicable laws and regulations. © 2021 Equifax Inc. All rights reserved.